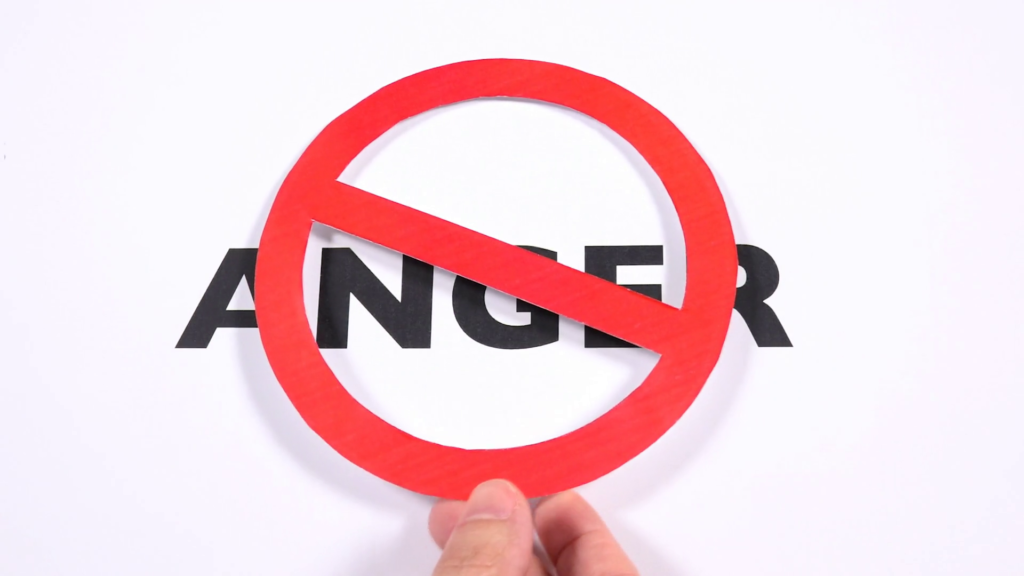 Per a previous post, I had a client who did not have anger in his emotional vocabulary – not in any meaningful sense.  He was a successful executive in his mid-40s and by all accounts a productive high achiever.  He was having trouble focusing on his health and had sacrificed his physical well-being for career ambitions – at least that was the easy superficial explanation. He himself observed that many of his colleagues were actually fairly fit and did not seem to have made the same trade off in such a dramatic fashion.  In fact, many of his co-workers were avid runners, cyclists, weight training enthusiasts, etc.  They all seemed to have found some degree of that elusive "work-life-balance."
So, what was going on?
I had him do a few personality tests and we discovered he was an Enneagram type 2 and a Myer-Brigg ENFJ (those are two personality test types I like to work with.  They tell me different things about the individual).  Many people like to dive into all of the positive traits of their personality types.  That's a fine indulgence, but that's not terribly helpful.  I like to go straight to the shortcomings of those personality traits.
He was a people-pleaser.
That people-pleasing tendency likely arose in childhood in a household where dad become full of rage in unpredictable ways.  He had become a little crisis-manager.  In order to protect his mother and siblings, he took it upon himself to try to manage his father's temper.  In that environment, there is not much room for anger yourself.  You've got a task at hand – placating the volcano.  You also don't have much time for fear.  It's just another indulgence.  What you do have time for is shame.  Shame that you might be the reason for all of the outbursts and chaos.  As a crisis-manager, you become focused on the immediate task at hand…and often, you put yourself second…or just plain last.
So, he was a high-achiever because he didn't have much fear.  His mother was attentive and loving and likely added to his general sense of security on at least one dimension.  He wasn't afraid of tough problems or tasks.  He didn't hold grudges and could be incredibly naive in relationships because he didn't really process the self-protective attributes of anger. Sure, he would get frustrated or upset; but he really had not explored his anger in any meaningful way.  In fact, his frustrations would manifest themselves in the form of passive-aggressive gestures and manipulation.  His shame was the driver here.  He didn't feel he had a right to be angry or he was so conflict averse that he would avoid any uncomfortable request that could create a "problem."  Brining up anger in another party was something he feared.  Why kick a lying bear even if it's for your justifiable self-interest?  Those are the exact types of situations you'd want to steer clear of as a kid.
So, what did all of this have to do with his health?
His health was taking a back seat because deep down inside it didn't matter.  He was not a priority.  He was in crisis mode and anything that didn't have much to do with the immediate crisis du jour was a luxury or indulgence that could be ill afforded.  That was how his operating system worked.  I had to point out to him that he actually was always on the look out for more things to do not less.  He had to be at a certain stress threshold all the time.  When indicating he didn't have time to eat healthy or exercise more, I had to point out all of the new things he was taking on while foregoing his health.
He did become self-aware.  However, unwinding a way of being is not easy.
Feel it to heal it.
I asked him to start feeling when he was getting uncomfortable or anxious.  Over the course of a month, he identified three distinct areas:
1. when having to be in conflict with another party,
2. when separated from a partner or loved one, and
3. when unable to articulate his own needs.
I asked him to feel what he felt in his bodies – literally where he was feeling his emotions.  I also asked him to unpack exactly what he was feeling or thinking when these uncomfortable situations arose.
With regard to conflict, he just didn't want to see someone else suffer or be hurt.  That being said, he was perfectly willing to sacrifice his own interests to avoid the conflict.  For him, conflict was inherently bad – something to be avoided at all costs.  Ultimately, it's just one form of selfishness over another.  He didn't want to suffer by seeing some else uncomfortable so he was going to balk on the conflict altogether, take on more work, and undermine his own interests.  Do this frequently enough, and insidiously you don't have much time for yourself because you've bargained it all away avoiding conflict.
With regard to separation anxiety, he needed constant reassurance that his partner was there.  I simply asked what the worse case scenario was.  Permanent separation?  So what?  This need for assurance was sapping his energy and likely driving his partner crazy. It was crowding out his "me time."  We decided that this separation anxiety likely comes from an us-versus-him structured that developed in his household between his mother/siblings and his father.
With regard to articulating his own needs, I suggested he do something he was familiar with.  Make a presentation.  Take a look at it when he was done.  Did it feel reasonable?  Great, then just ask for what it is you want.  If you can't get a deal, then you can't get a deal…and walk away.  This inability to articulate needs likely developed from a childhood environment where his needs were not really relevant.  Articulating them was an assertion of primacy that just didn't exist.  What did your needs matter when you are in constant crisis?
All of this sounds simple, but it's not.
Step 1 was understanding where the emotional blocks were.
Step 2 was noticing when they arose.
Step 3 was to offer alternative behaviors until those new behaviors become engrained.
He had to reboot his operating system.  He was being a way he was familiar with but that was not serving his new goals. The key is to understand what you are feeling and why.
He is much better attuned to his anger now.  That doesn't mean I've given him license to just start flying off the handle.  No.  Emotions are data or information to be processed.  They should not be on their own drivers of action or even thought.  They are complex, intuitive, perceptions of reality distilled down into a digestible package.  When unpacking that gift you may learn that sometimes that information is valuable or that it's pretty off. But, there is usually something in there worth taking a look at, and that something could be holding you back and no longer serving you.